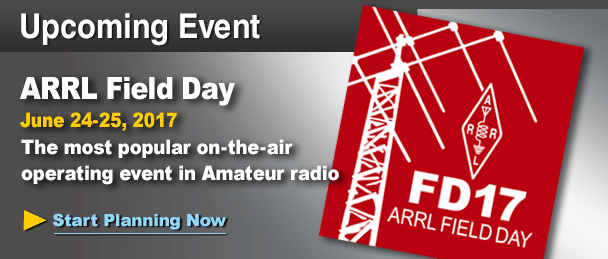 Coming up very quickly will be one of the club's top annual events, Field Day 2017 on June 24 and 25. Amateurs all over the country will be on the air trying to reach us. We will be setting up in Verdugo Park Glendale under the shade of antennas in large sycamore tree.
In order to make this happen we made a list at the May club meeting of who volunteers to bring the items we need to make the day a success. Besides everyone being able to operate in the Extra Class portions of the bands, people will also gain practical experience with antennas and setting up a ham station. That is exactly we learned. When we are done setting up, anyone who has at least a Technician license can take turns operating and logging. Those without licenses can learn some of the information they need to become a ham. When not operating enjoy "talking radio" or just plain socializing.
It is always a very pleasant summer day in the park, so join us.